Product Information
Shipping Information
Our Silk
Our Story
Product Information
19 Momme Silk Sleep Cap
PURE SILK:
100% Mulberry silk cap for sleeping.19 Momme natural silk, smooth, soft, lightweight, breathable, and moisture-wicking, great for your hair and skin.
ADJUSTABLE RIBBON:
Equipped with long ribbons, easy to adjust the size to fit for any head sizes, and makes you stay comfortable. 100% Hand made. It stays roomy snug on head and protects hair from pulling. Not too tight and no trace on head.
SUITABLE FOR MULTIPLE OCCASIONS:
It reduces frizzy mess and the hair abrasion when sleep at night. Perfect for keeping your hairstyle fresh looking when you wash face, do your skin-caring or make-up, and cleaning house. Ideal gift choice for ladies on Special Occasions.
GUARANTEE:
We offer one year after-sale service guarantee, any of your issues would be solved within 1 business day.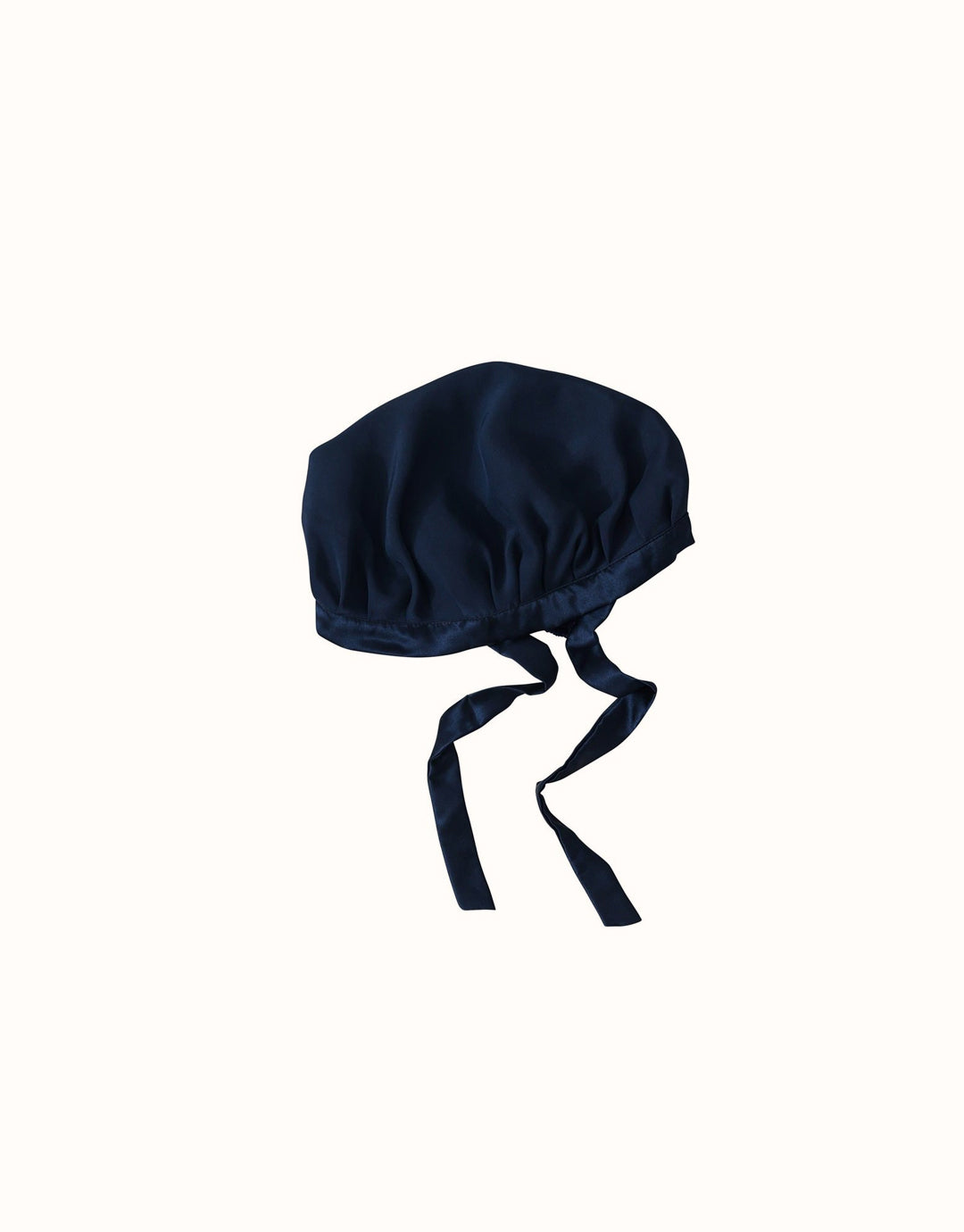 100% 6A Grade Mulberry Silk
Natural Hair Moisture
Anti-aging & Anti-Wrinkles
Anti-bacteria
Sweat Absorbing Technology
OEKO Certified, No-toxic dye
Shipping Information
United States: Free Shipping
All orders ship from our California Central Distribution Center.
*Including shipping to Hawaii and Alaska
Standard Shipping Time for standard delivery :
Our estimated delivery time frame is 3 to 5 business days over the US; due to the current situation, some orders may ship a little bit longer than usual.Thanks for your support.
*Warehouse Order Processing Time included.
Expedite FedEx Express shipping options are available at checkout.
Our Silk
1. Pure 100% Mulberry Silk:
Mulberry silk is the highest quality silk available in the world. Grade 6A silk 100% Mulberry silk comes from silkworms that only munch on Mulberry leaves. Silk created from these silkworms is of the highest quality.

2. Created by Skin & Hair Experts:
Silk has been proven to be the fabric of choice for those skin-conscious. Cotton and other cheap imitations or low-quality silk brands are harsh on the skin and hair, causing wrinkles, knotted and tangled hair, as well as skin irritation. ZIMASILK was created by a team of skin & hair experts who saw silk as the perfect sleep fabric.

3. Anti -Aging Benefits:
ZIMASILK's high-quality mulberry silk is a hypoallergenic, smooth, soft, and breathable fabric that allows your body to reduce cortisol levels, relax better and get you a better quality of sleep, all of which are leading anti-aging indicators.

Our Story
ZimaSilk is a young, ambitious, and creative brand. We are here to provide you one of the best silk products across the US. We are here to bring empowerment and confidence to people all over the world.

We hope ZimaSilk would become your best friend, your secret safe place to run and hide. After every thought day, ZimaSilk will always by your side and make you feel stronger than ever. We wish ZimaSilk will become that friend who encourages you to start the brand new day.


What do our customers say